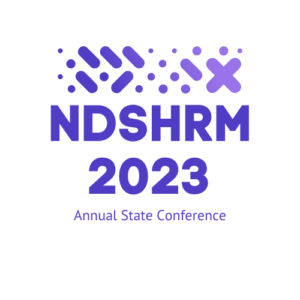 2023 NDSHRM State Conference


Bismarck
SEP 12 - sep 14
Sponsorship and Exhibitor spots are OPEN for the 2023 Conference.
***NEW for 2023- Platinum Sponsorship! See the 2023 Sponsorship & Exhibitor Opportunities Summary to learn more!**
Ready to sign-up as a sponsor or exhibitor? Click here to access the registration form! (refer to the attached Exhibitor hall layout for booth selection purposes)
Still, have questions? Please review the FAQs for Exhibitors attached document or contact us at [email protected].
We hope you can join us!
The ND SHRM State Council – an affiliate of SHRM – invites you to attend the NDSHRM State Conference. We are excited to host workforce professionals at this event including HR teams, recruiters, trainers, talent developers, office managers, economic developers, legislators, and public sector employees.